Why Simulators?
---
This is the Future
We have entered an era of unmatched technological advancement. Smartphones, iPads, HD TV's and even refrigerators that talk are becoming commonplace in our society. The best engineers in the world are creating some of the most exciting "advancements" ever imagined, and it is only getting better.
Virtual Gaming is Huge
With the advancements in computer speed and power one of the largest emerging industries is virtual entertainment and gaming. While home gaming sales continue to arise, one of the most attractive aspects of the industry is the ability to compete online with other players from around the world. Unfortunately for the home user these systems will continually be limited by living room space, TV screen size and intruding siblings.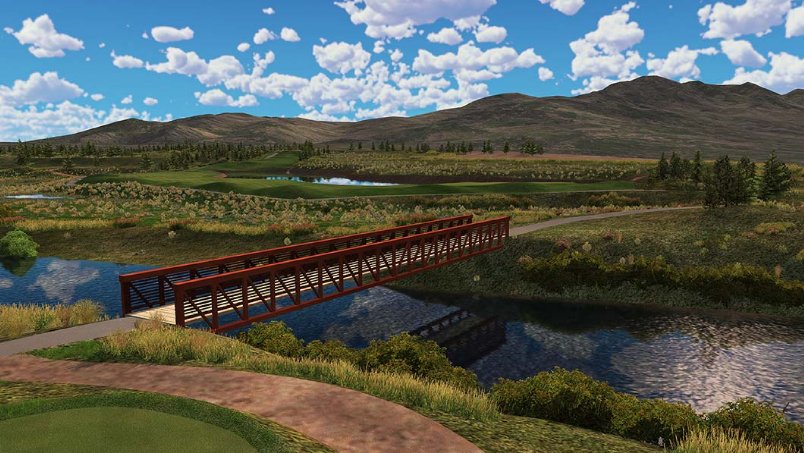 More Power – More Excitement
We are all mesmerized by the incredible definition of HD TVs and the realism that computer generated images (CGI) offer, and it's only getting better. Commercial golf simulators offer top of the line resolution, graphics and sound in a life-sized environment. High-resolution graphics on a 174" screen allow customers to feel like they are on an actual course.
Give Your Golf Customers More than they Can Imagine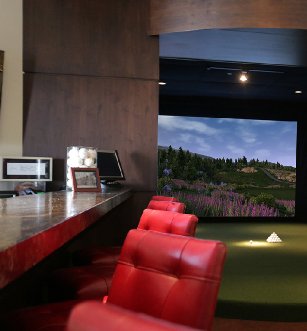 Commercial golf simulators are more than just a virtual driving range. They are the pinnacle of golfing entertainment and training. Your customers can choose from over 80 of the world's best courses including the most sought after PGA courses including Pebble Beach®. In addition, since they are using their own clubs and the system accurately replicates real golfing, they are training at the same time. When customers have fun and see improvement on the actual course they'll be back for more.
Less Space – More Action
Golf Simulators take up little space and have the potential to generate amazing income. Whether you are adding one simulator to add to your current business or are planning on a 20+ simulator center, the excitement and draw of advanced golf simulators can continually bring in new and return customers. These remarkable systems offer customers an amazing experience where you control the surroundings, the concessions and play.
It Gets Bigger and Better
Cloud competition opens your indoor golf simulation business to the world. Businesses all over the nation are already reaping the benefits and you could be next. Getting in at the beginning of this next booming trend will secure your business for the future.
Are you ready to discover the magic of Cloud Competition?