Insider Tips to Make
Y

our Venture

S

uccessful
---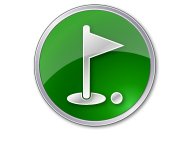 If you're thinking of opening an indoor golf business, we're your ace in the hole. We have the critical experience with nearly 10 years in the simulator business as not only a dealer but also an indoor golf facility owner. Our goal is to help you find the right solutions and direction to be successful with your entrepreneurial venture. As everyone knows, there are no guarantees in business but the right preparation is key to creating a winning formula. This website is geared towards providing you the best industry knowledge and advice. First let's start with a quick overview of the state of the golf market...
A Hole in One in the Golf Market
Indoor golf centers, country clubs, driving ranges and commercial investors are clamoring to become part of the billion-dollar golf industry. Statistics show there are over 28,000,000 golfers in the United States and they are always constantly looking for the newest innovation, best training tips and most importantly, new ways to have fun.
Technology Creates Amazing ROI
New and established businesses are now taking advantage of this incredible business model to add new revenue streams and become the forerunners of this new segment of the golf industry. One of the fastest growing markets is rooted in the world of cutting edge golf simulators. High-tech improvements in online streaming and computer processors have created fantastic opportunities for the emerging golf simulator business by leveraging the indoor golf market, driving ranges and commercial fun centers.
Introduction a New World of Indoor Golf!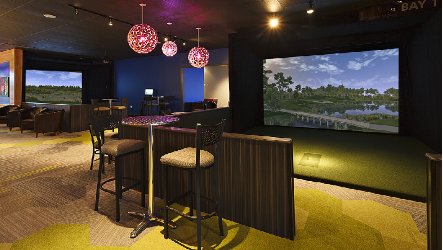 In the past golf simulators were a high-end novelty as people were impressed with the "virtual reality" component but there was nothing to really keep people coming back. Now there is a whole new dimension added to the world of indoor golf. It is call "E6 cloud" and there is renewed excitement as worldwide online competition is here. This allows people of all abilities to compete for prizes making it perfect for customer loyalty and repeat business. Plus, your E6 cloud golf simulator business will enjoy expanded marketing presence via networking from global events and the excitement of cloud competition.
An Untapped Market is Waiting
In recent years, golf courses and country clubs have experienced declining memberships and fewer participants as course fees and equipment costs climb, and free time becomes scarcer. They are unable to offer what the consumers are demanding, the ultimate high-end golf experience that fits their budget and hectic time schedules. Now hard-core players, weekend warriors, kids and even individuals that have never swung a club have the opportunity to learn, train and experience the best golf has to offer.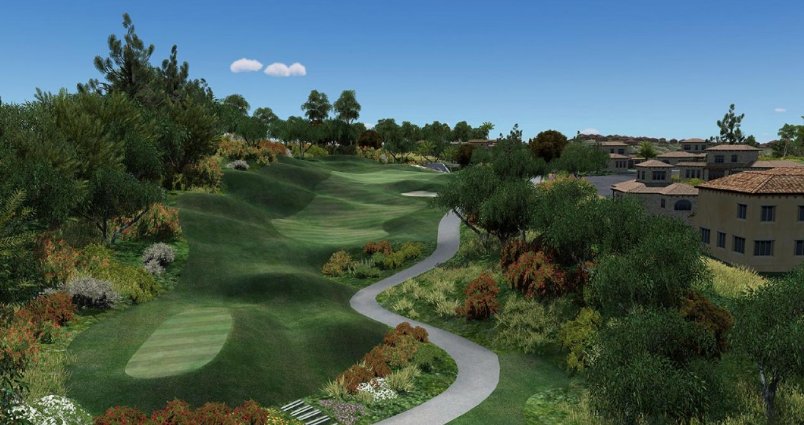 Why work with us?
We provide you the guidance and tips to help make your golf simulator business succeed. While other companies focus only on selling hardware and software, we specialize in entertainment and revenue generation solutions for your new or existing indoor facility. This includes bringing competitive structure and marketing opportunities for your business. Along with being among the top dealers of golf simulation software and structures, our proven method continues to benefit businesses nationwide.
This is Only the Beginning
Today, new advancements in cloud technology have opened up the links to thousands of golfers waiting for the opportunity to play against some of the best players in the world. Now players of all ages, abilities and desires can compete against other golfers from all over the United States and the world. Imagine offering your clients sponsored closest-to-pin contests, world class tournaments, team play and more for real prizes and great fun.
Golf Tournaments in the Cloud are Big Business
Utilizing E6 technology indoor golf facilities can now join world-wide tournaments with real prizes, real players and with amazing results. Imagine the excitement your clients will have when they have the opportunity to win cash prizes in tournaments on some of the best courses on the PGA tour with prizes sponsored by major corporations year round. You can host your own longest drive or closest to the pin events or even host family tournaments. Plus via your clubhouse you will have access to more weekly tournaments, contests and an inside track to the best tournaments. Contact us for details on this.
It's Time to Enter the Cloud
This cutting edge technology is available today and gaining momentum. The ability to stream golf tournaments is revolutionizing the indoor golf industry. This is the perfect time to increase revenue, bring in new and repeat customers and become the leader in this emerging industry. We have the top of the line hardware and expertise to get you started today.